"We will always be here for you and will always help children", said Ilias Muzakis Retail Banking Director of Piraeus Bank holding a speech at "Chestnut Race" press conference, where the bank was awarded with a "Gratitude to a Partner" diploma for active participation and valuable contribution in organization and conducting process of the project. The press conference was held on 15 September, 2014 at the Center of Children Cardiology of Ministry of Health of Ukraine in Kiev.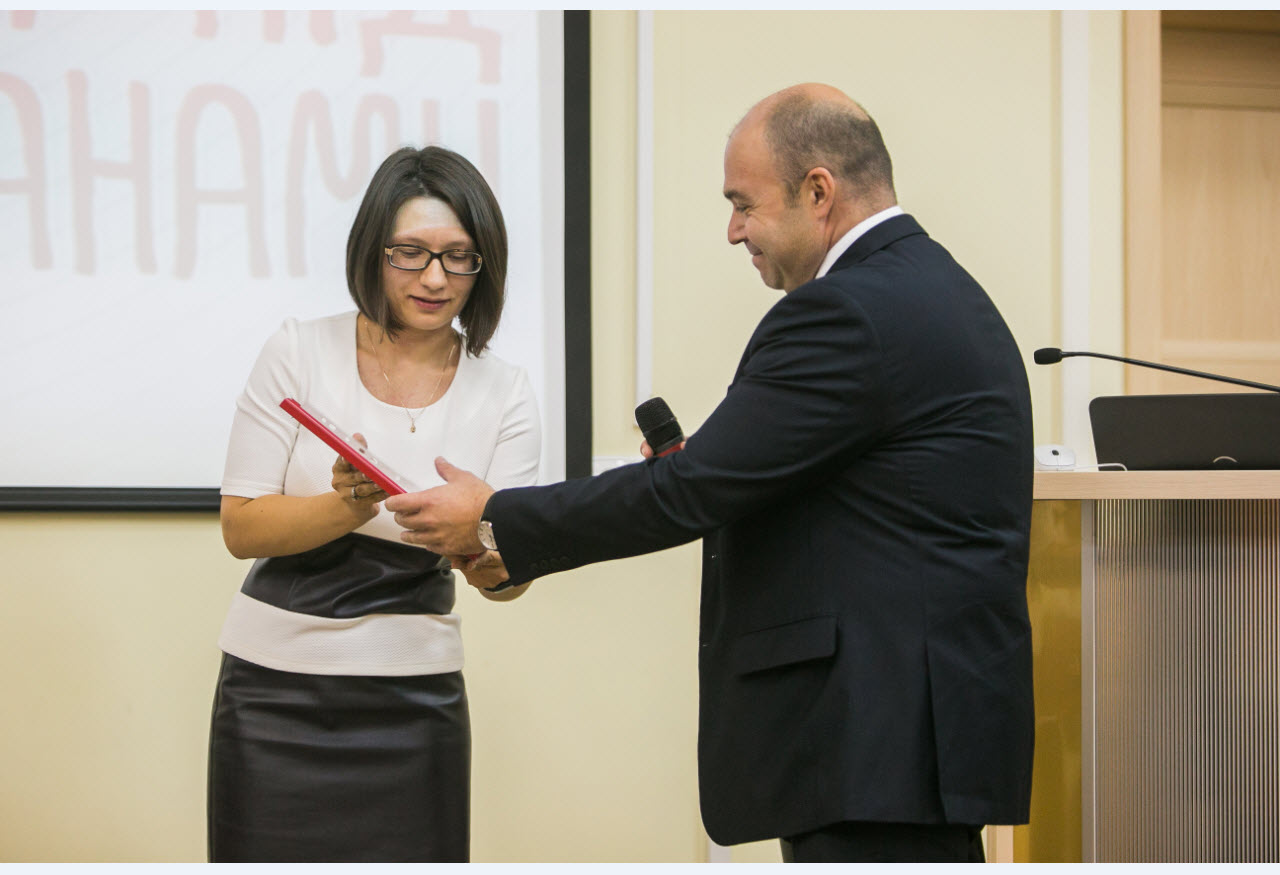 During the event, the organizers gave the Chief Doctor of the Center Vladimir Zhovnir the symbolic check in the amount of UAH 350 000 that were collected with the help of the participants and sponsors of the Race. This money will be spent on purchase of two electric boilers with the capacity of 210 kW each, which will fully heat the building of the Scientific Centre of Children's Cardiac Health of Ukraine. Heating equipment will provide continued treatment and non-limited with circumstances work of doctors.
"If we are to teach real peace in this world, and if we are to carry on a real war against war, we shall have to begin with the children", - quoted Mohandas Gandhi Mr.Mouzakis, speaking at a press conference at the Center for Pediatric Cardiology in Kiev. "It is a huge honor for us to be present here today. And it was a great honor to be a sponsor and member of the "Chestnut Race". Being a part of the international financial Piraeus Bank Group we will always be here and will always help those who need our support, especially children,"- summed up the banker.
Earlier Piraeus Bank reported on acting as organizer of "Media Zone" in the frames of "Chestnut Race" annual sports and charity event -
http://www.piraeusbank.ua/en/bank_news.html?_m=publications&_c=view&_t=rec&id=1171
.