News archive
Piraeus Bank together with Excelixi S.A. and the Athens University of Economics and Business announced students' admission to the Summer School programme
12 May 2016
Piraeus Bank together with Excelixi S.A. – Center of Sustainable Entrepreneurship and the Athens University of Economics and Business announced students' admission to the Summer School programme 'Cultural Heritage Marketing for Sustainable Tourism'.
The programme was realized under the patronage of Piraeus Bank Group Cultural Foundation (PIOP) in line with the development of friendly international cooperation in accordance with our mutual interests in developing programs of academic and scholarly pursuits.
The programme covers 12-day course of study in Greece during July 2016 and welcomes upper-year undergraduates, master's degree students and all other faculties, including art history, tourism marketing, cultural heritage management, archaeology and anthropology.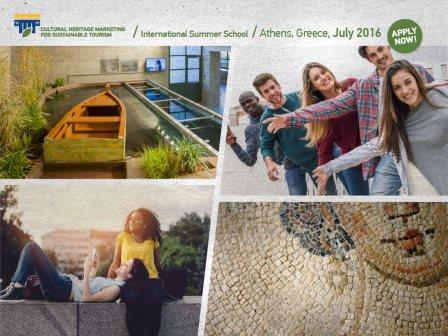 The 'Cultural Heritage Marketing for Sustainable Tourism' programme ensures a world-class tuition and an interdisciplinary learning environment. The course introduces trainees to the basic concepts of marketing in the cultural heritage sector by paying particular attention to the environment in which an organization operates.
Also the programme foresees excursions to Plaka, National Archaeological Museum, Benaki Museum, Acropolis archaeological site - Acropolis Museum.
The applications are made online up until May 31, 2016. Get acquainted with the terms of application and the fee by the link.
Note. Piraeus Bank Group Cultural Foundation carries out culture-related activities, which are part of the Piraeus Bank Group's corporate social responsibility and operates a series of thematic museums in Greece, which is constantly growing and has the ability to convey to the Greek rural regions cultural activities of high standards with effective and efficient manner.