Piraeus Bank has again become a partner of Startup Ukraine in conducting business breakfast. This time president of "Boris" clinic, Michael Radutsky took part in the event, attracting a capacity crowd of small and medium-sized business representatives, as well as those who are just planning to start their own business.
The event took place on the roof of «Ocean Plaza» shopping center in City Beach Club entertainment complex, where in the morning sun participants had the opportunity to ask questions. In order to make communication more interesting for those who could not attend the event, Piraeus Bank and Startup Ukraine made online broadcast of Mr Rudytskoho presentation at their Facebook pages.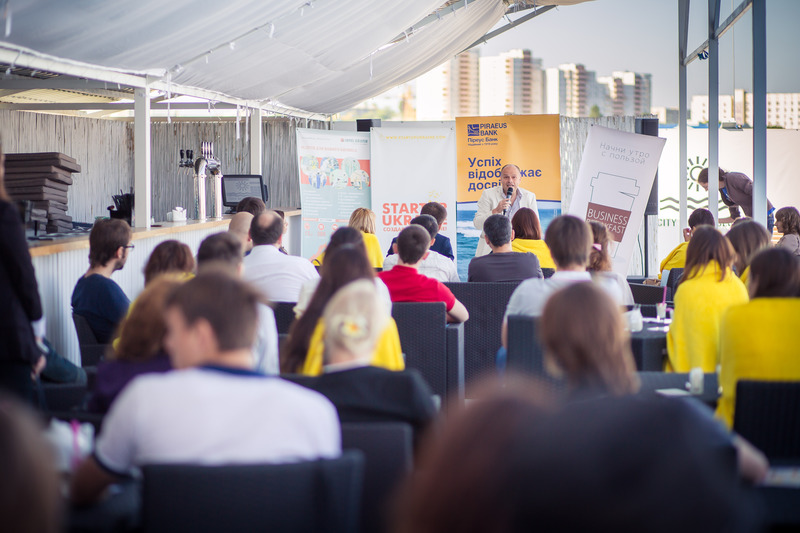 The extraordinary and brave personality of the businessman Michael Radutsky is the reason of the whole way his company passed. He started his business in 1993 with two "Ambulance" machines and a handful of patients whom he personally knew. And now its multifunctional clinic consists of an ambulance park, 2 clinic's branches on the both sides of the Dnieper river, diagnostic center, hospital, operating and intensive care units, located in own multi-stored building. 500 patients daily attend the clinic and it confidently holds 70% in the segment of the capital's private medical services.
According to Michael Radutsky the major areas of public funds investment are medicine, education and infrastructure: "What does the state must to dot? The state must create a simple tax system that did not require hiring an accountant with a profit of UAH 2 000. The state should not subsidize UAH 20 000 on patients' care, but to do everything so that citizens would have the money. The method of public-private partnership is the best option of cooperation."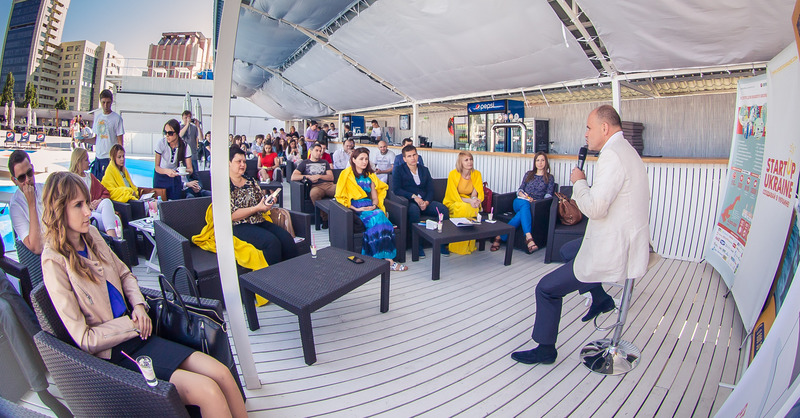 The speaker noted that one of the most problematic areas is medicine lending. This type of business is underdeveloped in Ukraine due to insufficient lending system. By taking up the job in this area, one must be prepared that the minimum amount of return period is 20-25 years.
Breakfast organized by Startup Ukraine are also interesting in terms that besides the opportunity to ask business questions, you can also learn the personality of the speaker. Thus the "Boris" clinic's director shared with the audience his sources of inspiration: "I am a passionate admirer of "Dynamo Kyiv". Representatives of the current administration are my good friends. Also, I can call myself a fan of "95 quartal". But the greatest happiness in life and inspiration for me is my 25 year old son, I love to observe his growing up and formation."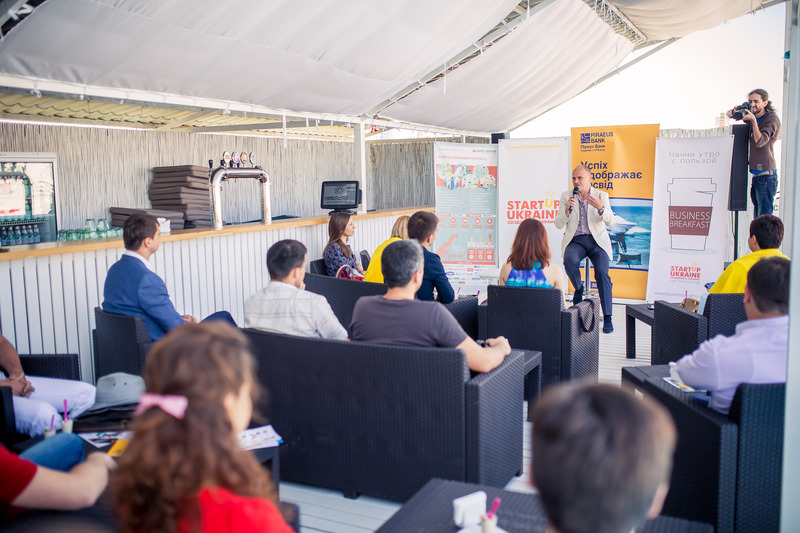 For sure Michael Radutsky realized his dream - "not have a team of stars, but a star team of "Boris" clinic.
Piraeus Bank plans to further support business breakfasts with prominent businessmen. Follow the announcements, win tickets for participation and attend breakfast in online mode, on the official Facebook page of our Bank – Piraeus Bank Ukraine.