The EBRD is stepping up its support to Ukrainian exporters and importers by extending an uncommitted trade facility of up to €5 million to Piraeus Bank Ukraine (PBU) under its Trade Facilitation Programme (TFP).
The TFP promotes international trade to, from, and within the EBRD countries of operations, including Ukraine. Through the Programme, the Bank provides guarantees to international confirming banks, taking the political and commercial payment risk of international trade transactions undertaken by banks in the countries of operations. In 2016 alone, the programme supported 1,359 trade finance transactions across the region totalling €1.45 billion.
Marina Petrov, Associate Director, Deputy Head of Ukraine, Head of Energy and Infrastructure of EBRD, commented: "EBRD is very satisfied that the new partner - Piraeus Bank has joined this program. We are proud very much of Trade Facilitation Programme, which financial instruments fully corresponds to needs of small and medium business that is the strategic direction of Piraeus Bank development".
Cross-border trade promotes integration and successful development of regional economies. In its new transition concept, the EBRD says that a successful economy should be competitive, inclusive, well-governed, green, resilient and integrated.
"The signing of the EBRD cooperation agreement is another stage of PB strategy of financing the Ukrainian real sector of economy and endeavours to increase the volume of export-import operations of our customers. Participation in the programme expands the line of Bank's credit products for companies in the trade finance field, in particular, import letters of credit, guarantees, other documentary instruments, confirmed by banks with investment ratings," commented Sergey Naumov, CEO of Piraeus Bank Ukraine.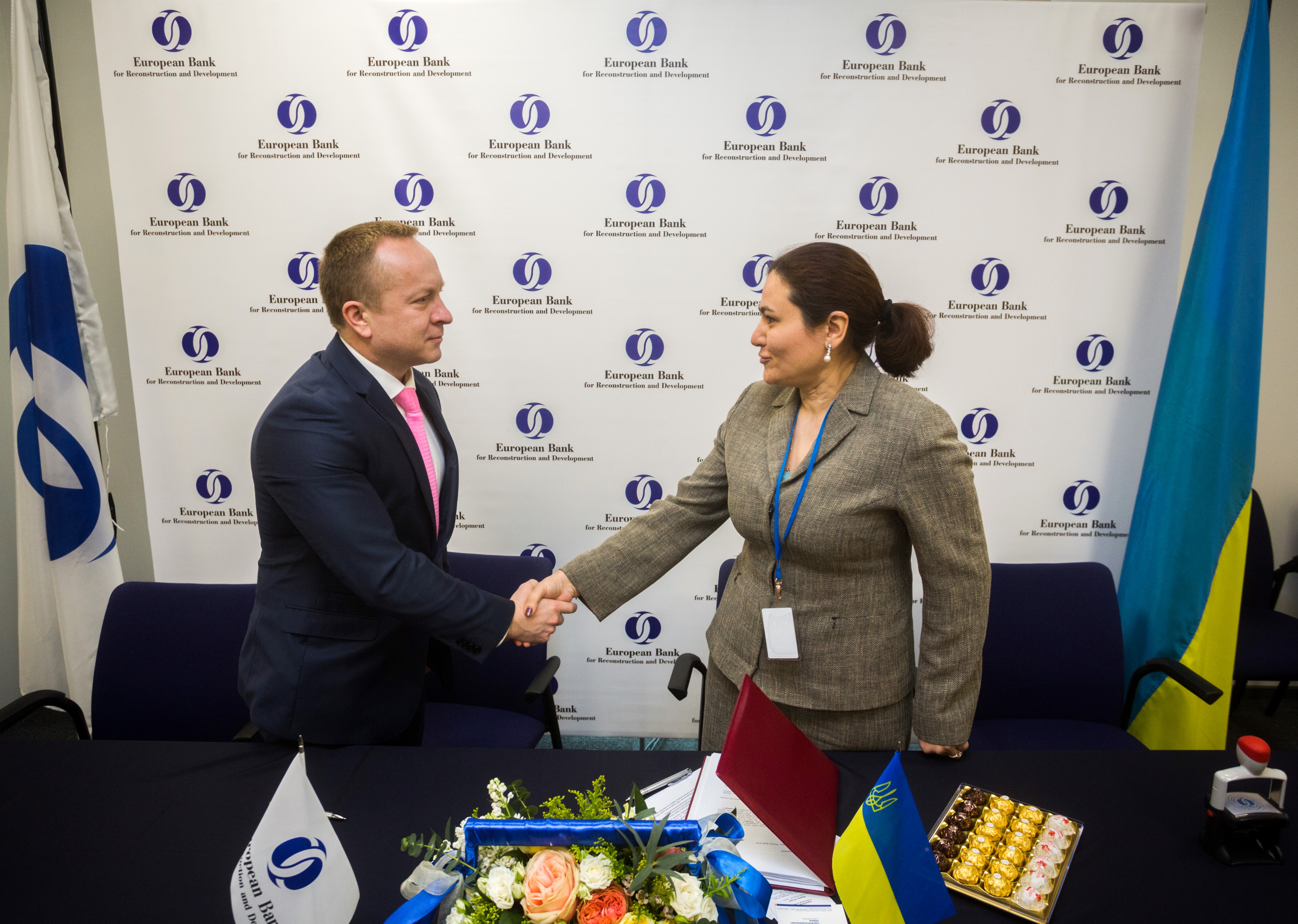 Piraeus Bank Ukraine (PBU) is part of Piraeus Group, which has been operating in Ukraine for a decade. It is well regarded in the market as a corporate and SME lender focused on domestic agribusiness.
Since its inception in 1999, the EBRD Trade Facilitation Programme has supported over 2,100 trade transactions worth almost €2.4 billion in Ukraine. Last year alone Ukraine generated 230 TFP transactions, which made it the most active country under the programme. 15 Ukrainian banks have been historically engaged in trade transactions under the TFP, covering a variety of export-import contracts between Ukraine and the European Union and even remote countries like Argentina, New Zealand and Vietnam.
Through the TFP, the EBRD not only stimulates regional business, but also provides a unique knowledge-sharing platform for the market professionals. To date, the Bank's Trade Finance e-Learning Programme has had a major impact on the Ukrainian banking sector – over 350 Ukrainian bankers have received scholarships and completed online trade finance training which equipped them with the necessary know-how to conclude more sophisticated trade transactions.
The EBRD is the largest international financial investor in Ukraine. To date, the Bank has made a cumulative commitment of almost €12.1 billion through 380 projects since the start of its operations in the country in 1993.