Piraeus Bank being at the Top 5 Banks in service excellence in the Ukrainian market is about to launch new product bundles for Ukrainian sailors, stated Piraeus Bank Board member I.Mouzakis during his a speech at II International trading and shipping conference Azov-BlSea&Med Cargo Flow Outlook, which took place on 20 th of September in Odessa.
The Bank plans to implement for this target group free cards for sailors and their families; free cash withdrawal all over the world, cash back for purchase transactions, discounts for deposit boxes, services which will really benefit the sailors and their families.
As I. Mouzakis has stated, there are approximately 150 ths. sailors in Ukraine who are remitting back to Ukraine more than 1,5 billion USD per annum and all of them need reliable and qualitative banking services and a trustworthy bank- partner.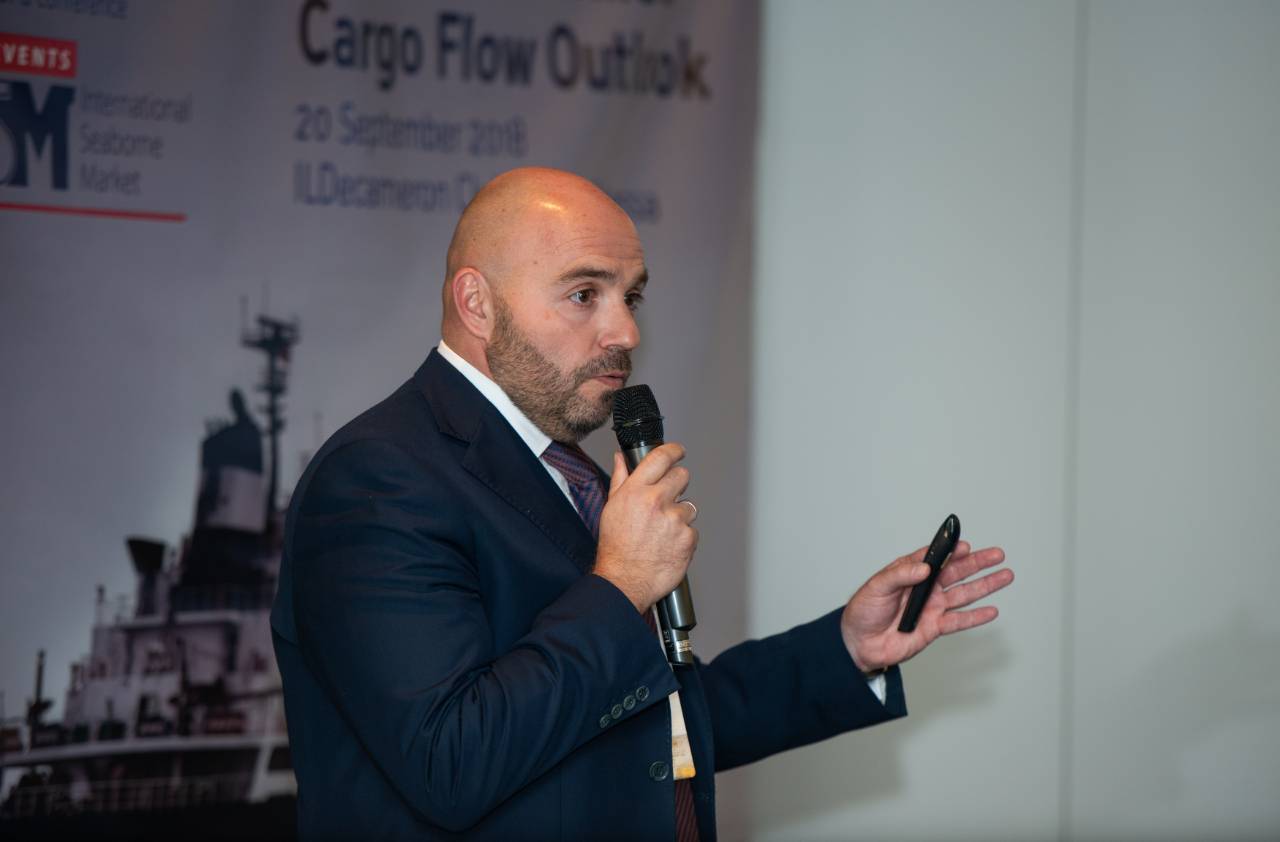 Piraeus Bank Board member I.Mouzakis
Piraeus Bank is servicing already a big number of sailors as well as crewing companies in Ukraine and in particular DANAOS, STAMCO, IOLCOS, TSAKOS COLUMBIA, EUROBULK, DAMASK SHIPPING, OVATION SHIPPING.
According to him among the key bank's advantages for the sailors are contactless payments with Google Pay, the most competitive electronic banking system in the market, loyal fees for payments execution, free cash withdrawal in any ATM in Ukraine, free currency and hryvnia accounts, European quality of service, possibility of additional cards issue or direct debit orders for relatives.
For the shipping companies the Bank offers a full scope allotment management and the payments are executed in a fast and efficient manner but moreover in a direct to the beneficiary bank mode. Speed, comfort and completive fees for payments execution are additional advantages of the offered services.