News archive
Piraeus Bank has become a winner in the nomination "Saving bank for the people"
11 February 2020
Piraeus Bank won the nomination "Saving bank for the people" in frames of "Banks of the year - 2020" rating, in the category of banks which are part of an International Group and belong to the medium-sized and small banks.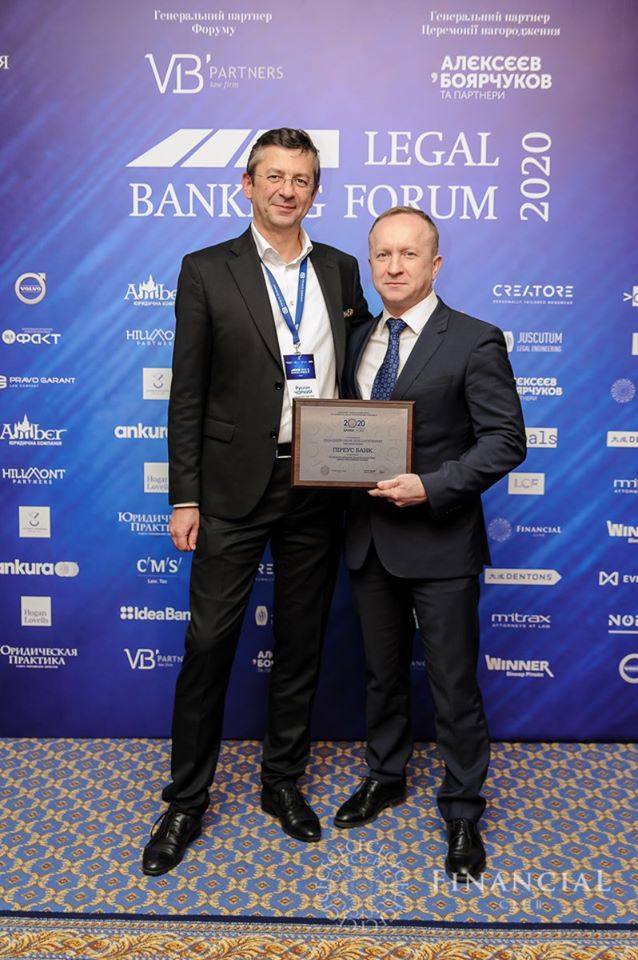 (left to right: Ruslan Chornyi, chief editor "Financial Club", Sergii Naumov, CEO of Piraeus Bank in Ukraine)
The "Banks of the year" awards is an annual event, which takes place with the participation of the CEOs' of the banks. More than 20 nominations are proposed to be awarded, based on the banks' reporting data published by the National Bank of Ukraine.
Key indicators which are reviewed for the nominations are assets, deposits, loan to individuals and legal entities, quality of loan portfolios, profit & loss, etc.
Banks with Ukrainian capital, state-owned banks and banks with foreign capital are analyzed.