Piraeus Bank in Ukraine in cooperation with the club villa community Vyshneve Mіstechko ™ announced a joint program of selling the real estate on special lending terms. A house or townhouse in the villa community Vyshneve Mіstechko ™ (Vyshenky vil., Kiev region) can be purchased on credit for the term of up to 20 years with down payment of 30% of property value.
Special loan interest rate for the first year of lending amounts to 14,5-15% in hryvna, depending on the size of the down payment. From the second year of lending, the bank offers its customers a floating rate, the size of which depends on the rate of 6-month deposit of Piraeus Bank in Ukraine. "As the deposit rates in the Ukrainian banking market are reducing gradually, customers can expect a gradual reduction of interest rates on their loans," - Dmitry Musienko, Piraeus Bank in Ukraine member of the management board and branch network director, said.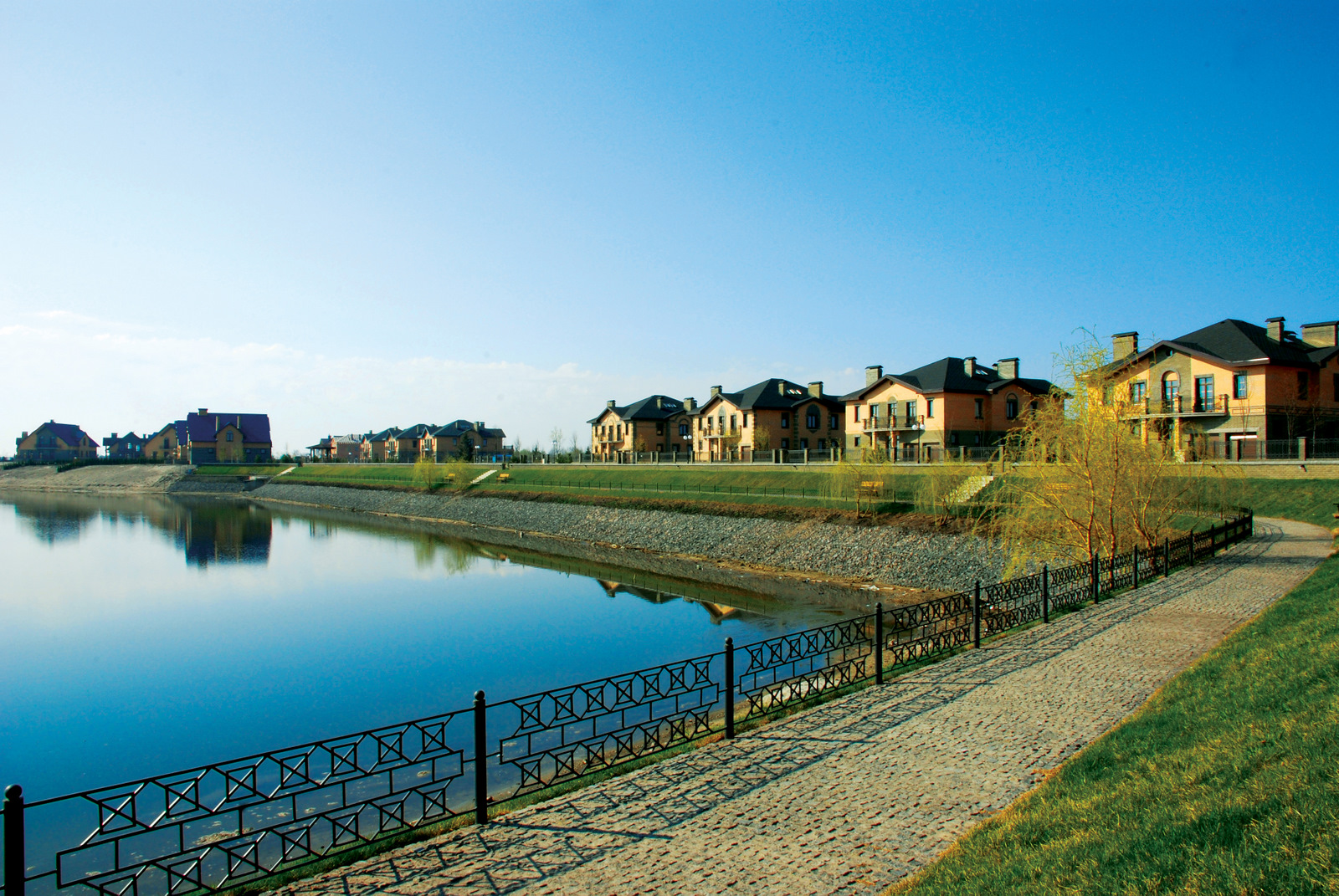 According to Mr. Musiyenko, mortgage lending is a priority for Piraeus Bank in Ukraine. "We are willing to cooperate with developers because it allows us to offer customers a more favorable credit terms than standard mortgage programs. So, when buying real estate in the villa community "Vyshneve Mistechko" lending rate is 14.5% -15% per annum, upfront fee is only 1%, there are no other commissions or hidden fees," - Dmitry Musienko said.
"We have quickly found a common language with Piraeus Bank due to the coordinated work of its team and flexibility in decision making. In addition, Piraeus Bank demonstrates high standards of servicing in its branches that is very important for our customers "- Oleg Khoma, Vyshneve Mіstechko™ project manager, said.
Today, Piraeus Bank in Ukraine in cooperation with developers offers four special loan programs with reduced lending rates. "In the future Bank plans to increase the number of such programs," - Dmitry Musienko said.
Note. Piraeus Bank is one of the major banking institutions of Southern and Eastern Europe with assets of EUR 56.7 bln and total equity of EUR 4.3 bln (as of 31.03.2011). Established in 1916, Piraeus Bank today has presence in Greece, Ukraine, Romania, Bulgaria, Albania, Egypt, Serbia, Cyprus as well as in the world financial centres of New York and London. Piraeus Bank S.A. leads Piraeus Bank Group, which consists of 10 banks and 21 companies covering the entire range of financial services.
In Ukraine Piraeus Bank provides a full range of banking services to individuals, small and medium enterprises and corporate clients.
Piraeus Bank is a member of Association of Ukrainian Banks, participant of the Fund of Guaranteeing the Deposits of Individuals. The Bank is also included in the list of banks authorized by the Pension Fund of Ukraine to make payments of pensions and financial assistance.
Piraeus Bank has the highest rating of deposits reliability of Piraeus Bank provided in March 2009 (grade "5"), that shows the bank's capacity to make payments on existing deposits timely and in full.
"Vyshneve Mіstechko" is a respectable villa community, located in Boryspil district of Kyiv region (Vyshenky vil.). The residential area consists of 53 cottages and 12 townhouses. Villa community was created using the principle of urban planning and combines the advantages of country living and high class urban infrastructure. The cottage town is built, sold and maintained centrally.
Piraeus Bank in Ukraine Press Service
Andriy Sakhno
phone/fax: +38(044)495-8888
e-mail: asakhno@piraeusbank.ua