On 3 November 2023, Piraeus Bank, opened a new branch in Ivano-Frankivsk, at 73, Kardynala Huzara street extending its geographical footprint in Western Ukraine. Piraeus Bank is a subsidiary of Piraeus Financial Holdings, a European financial services group operating in banking since 1916.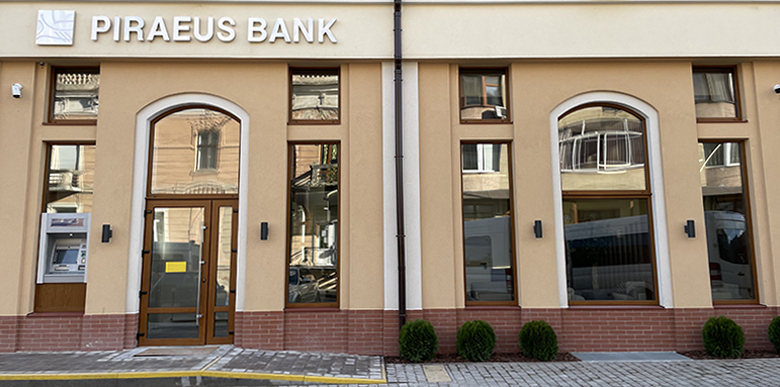 "Despite the challenges created by the war, Piraeus Bank has persevered in implementing its development strategy in Ukraine and investing in new territories. The bank strives to establish closer relationships with its clients located in Ukraine's western regions by offering them its support. The opening of a new branch in Ivano-Frankivsk marks a significant milestone in pursuit of this goal. Piraeus Bank is planning to open yet another branch soon in Khmelnytskyi" announced Yannis Kyriakopoulos, Chairman of the Management Board of Piraeus Bank.
The new bank branch was designed to meet all ergonomic requirements and has a sleek and contemporary design that encounters all modern safety standards. As well, this branch is a part of the Power Banking network, so it will continue to operate and provide banking services to its clients even during any possible power outages.
Each client can receive professional advice from branch specialists concerning the development of their business and their management of personal finances. The new branch will provide a comprehensive choice of banking services for both corporate and private clients. These include financial services for businesses, saving accounts for individuals and companies, bank cards for individuals and payroll debit cards, cash management services, individual safe deposit boxes and more.
The new branch's interior is divided into zones, aiming to encourage friendly conversation and to foster a welcoming environment for discussing various financial matters. As a convenience for its clients, the branch has a street ATM for cash withdrawals and replenishment.
As a member of the Piraeus Financial Holdings Group, Piraeus Bank is a trustworthy and dependable partner, devoted to providing European customer service standards and focusing on a personalized approach. Residents of Ivano-Frankivsk should try out this service model by visiting the branch.
Piraeus Bank invests in cutting-edge technologies and solutions, aiming to enhance comfort and deliver an excellent customer experience.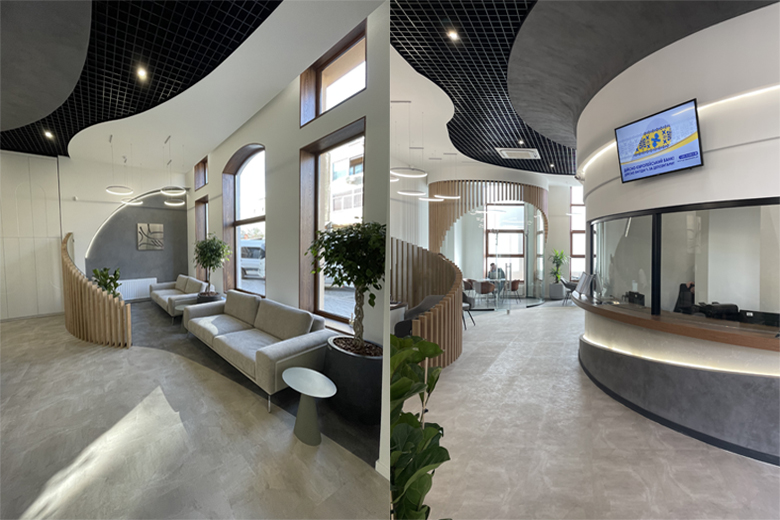 The branch in Ivano-Frankivsk will become the 14th operating branch of Piraeus Bank in Ukraine. The bank also has branches in Kyiv, Irpin, Odesa, Dnipro, Lviv, Kharkiv and Cherkasy.
A complete list of Piraeus Bank Branches and their working hours can be viewed on the map.
Detailed information about services offered by the bank is available on the bank's site. It can also be obtained by calling the contact centre at 0 800 30 888 0 (24/7, free of charge in Ukraine) or +380 44 495 8890 for international calls or by using WEBCall on the bank's site.
Piraeus Bank is a member of a European financial holding company with its headquarters in Athens, Greece and has been operating in the Ukrainian market since 2007.  Piraeus Bank is strategically focused on comprehensive services for both corporate and private clients, and based on the Group's international expertise.