News archive
Piraeus Bank works in normal mode
23 November 2022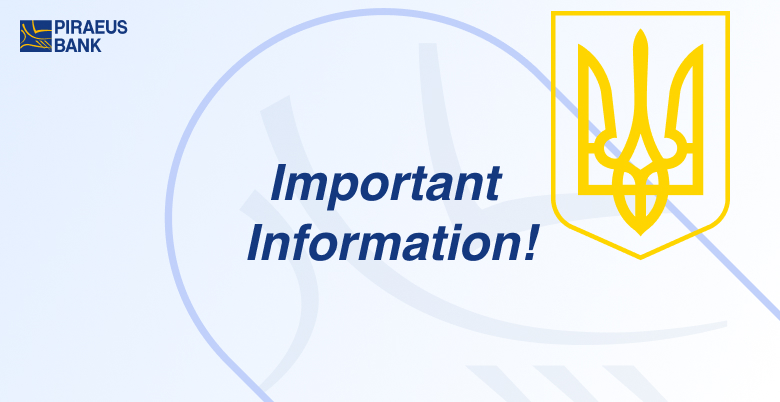 Dear customers and partners
Following the continuous power disruptions we are experiencing due to the attack on the country's infrastructure, kindly be informed that Piraeus Bank is striving to secure the smooth operation of its branches and ATMs in an uninterrupted mode to the best of the bank's capacity. The health and safety of our people as well as that of our customers and partners, are our first priority.
 
We wish to inform you that cashless payments are carried out as always and ATMs are at all times loaded with sufficient cash.
 
Piraeus Bank is equipped with generators, which allow for the continuous operation of critical infrastructure and all of the bank's IT infrastructure systems during short as well as long term power outages.
 
You are kindly advised to follow our news and branch opening hours in our official website.
 
We kindly remind you that all our remote services are at your service 24/7:
☑ Internet service #winbank
☑ 24-hour contact center - 0 800 30 888 0
Take care of yourself and your loved ones ✊
Everything will be Ukraine!