Special offer from Piraeus Bank with a reduced interest rate for purchasing real estate on the secondary market provides the mortgage rate for 16% per annum in UAH for up to 20 years of lending with the possibility of early repayment without any fees. The offer's advantages could be taken by clients who filed documents and received the bank's preliminary decision from May 11 to July 11, 2011.
The Bank provides loans of up to 70% of the real estate cost. Customers can choose either a standard or annuity repayment method. The upfront fee is 1.5%, there are no other commissions or hidden fees.
"Mortgage lending is a priority area for Piraeus Bank, therefore we offer attractive conditions for individuals wishing to purchase real estate, as well as beneficial cooperation programs for real estate agencies - Dmitry Musienko, Piraeus Bank in Ukraine member of the Management Board and Director of the branch network department, said. - So, starting from the second year of lending, we offer our customers a floating rate the size of which depends on the size of the 6 month deposit rate in Piraeus Bank. Given the compelling tendency of deposit interest rates reduce, clients can count on a gradual reduction in loan rate. "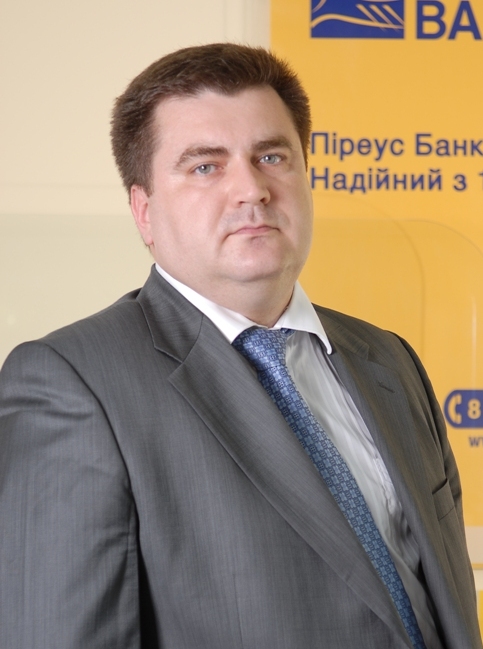 «Apart from the special offer on standard mortgage lending Piraeus Bank also proposes special lending programs in cooperation with developers with loyal rates from 12% per annum", Dmytro Musienko, Piraeus Bank in Ukraine member of the board and branch network department director, said.
In addition to standard mortgage lending, Piraeus Bank also offers several special credit programs established together with developers, with preferential interest rates on loans (12% per annum).
"There are already four such programs at the moment: for purchasing houses in village towns near Kiev, and for purchasing apartments in new residential complexes in Kharkiv, - Dmitry Musienko said. -Piraeus Bank plans to further increase the number of such cooperation programs with developers."
Note. Piraeus Bank is one of the major banking institutions of Southern and Eastern Europe with assets of EUR 57.7 bln and total equity of EUR 4.3 bln (as of 31.12.2010). Established in 1916, Piraeus Bank today has presence in Greece, Ukraine, Romania, Bulgaria, Albania, Egypt, Serbia, Cyprus as well as in the world financial centres of New York and London. Piraeus Bank S.A. leads Piraeus Bank Group, which consists of 10 banks and 21 companies covering the entire range of financial services.
In Ukraine Piraeus Bank provides a full range of banking services to individuals, small and medium enterprises and corporate clients.
Piraeus Bank is a member of Association of Ukrainian Banks, participant of the Fund of Guaranteeing the Deposits of Individuals. The Bank is also included in the list of banks authorized by the Pension Fund of Ukraine to make payments of pensions and financial assistance.
Piraeus Bank has the highest rating of deposits reliability of Piraeus Bank provided in March 2009 (grade "5"), that shows the bank's capacity to make payments on existing deposits timely and in full.
Piraeus Bank Press Service in Ukraine
Andriy Sakhno
phone/fax: +38(044)495-8888
e-mail: asakhno@piraeusbank.ua