News archive
Work schedule of branches in Kyiv on August 23-24
23 August 2022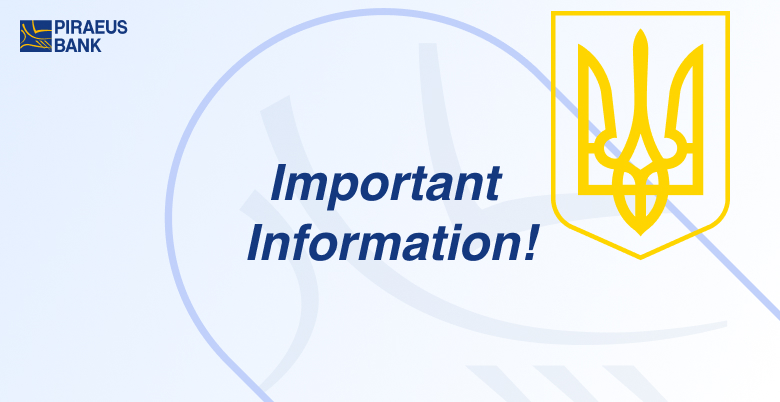 Dear customers,
On the eve of the Independence Day of Ukraine all governing bodies of the country draw our attention to the need to be more vigilant and careful, not to disregard the safety rules, and during the announcement of the air raid and stay in shelters.
For the period August 22-24 the branches of #Piraeus Bank №1 on Bolshaya Vasilkovskaya street, 132 and №40 on Bolshaya Vasilkovskaya street, 23 will be closed.
The nearest branches can be found at
📍Pobedy Ave. Pobedy, 9
📍Belorusskaya, 11
📍Prospect. Mira Street, 13
📍 Obolonsky Ave. Obolonsky, 26
We also remind you that all our remote services are at your service 24/7:
👉Internet-service #winbank for individuals
👉Piraeus Online Banking for legal entities.
Please note that depending on the situation in the cities the schedule may change, and we will inform you about that on the official pages of the bank additionally.
Take care of yourself and your family!
#ВсебудеУкраїна💙💛